In this episode, I share the 3 habits that help make coaches profitable.  During the episode, I share the single greatest habit I feel has helped me grow since day 1 of my business as well as why personal breakthroughs are the gifts that keep on giving in your business.
Success is the result of massive action AND daily habits. 
If you want to be a better coach and want powerful questions to add to your toolbox be sure to grab my FREE guide to 10 powerful questions every coach should know
So, what are the 3 habits that help make coaches profitable?
Let's break them down: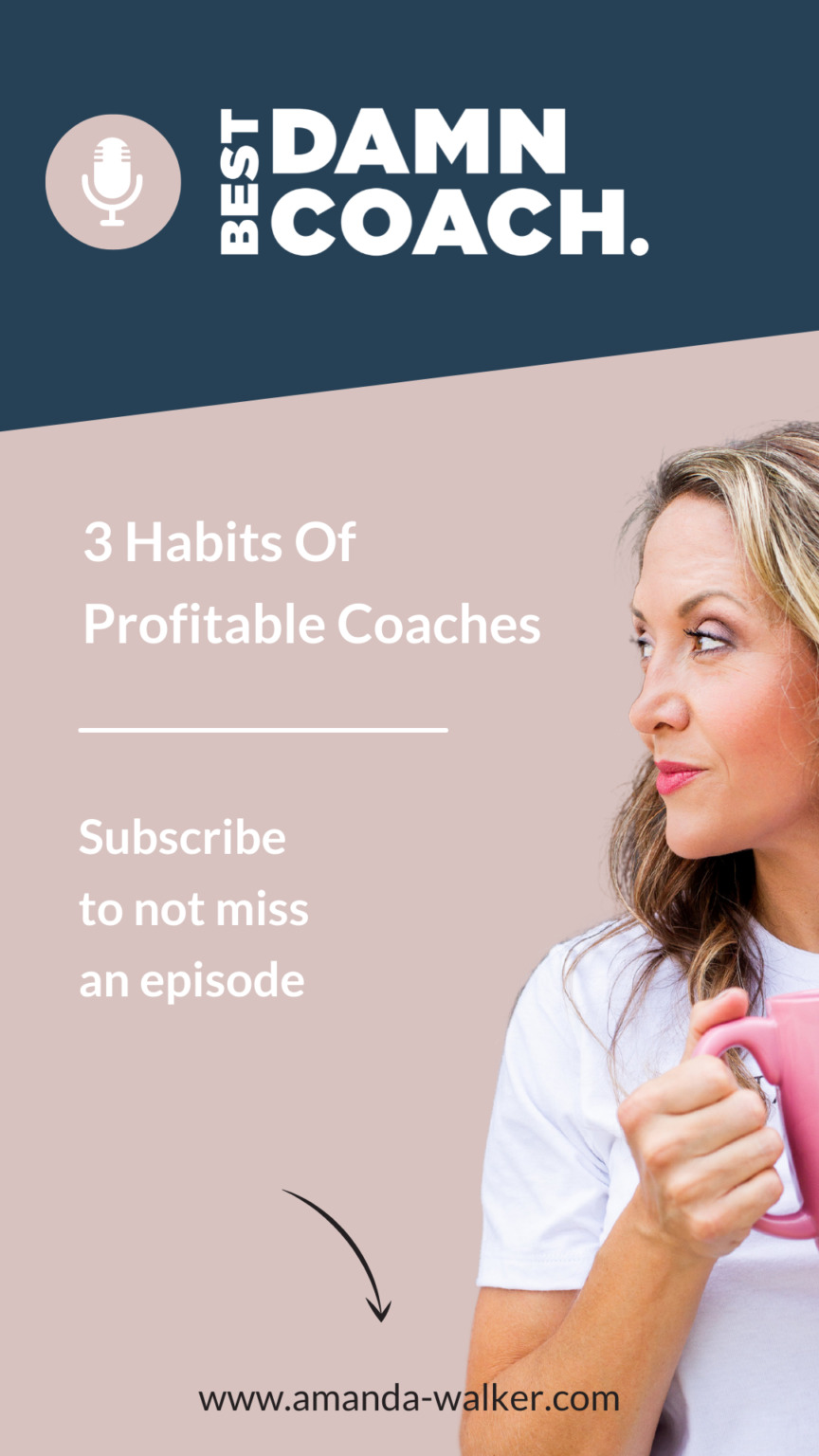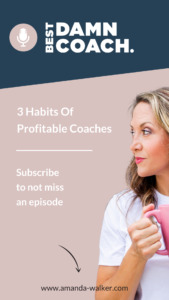 Consistent action taker

Take a baby step every day

Keep taking action despite what others think or how much engagement there is


Focus on personal breakthroughs and personal development

Direct correlation between working on growing yourself and serving your clients

You can only take clients as far as you are willing to take yourself


Client result driven

You really care about your clients' success- your success is seeing their results!
Everything you do is with the client in mind
If this resonates with you and you want to improve your own skills as a coach, I want to offer you access to our new, premier coaching program called Best Damn Coach, which is open for Founding members.  Learn more here.
Thank you for being on this journey with me.  I am so honored you chose to listen every week!
Click here to listen to the full episode.
I'd love for you to rate and review the podcast if you have a few minutes.  You can click here to get to Apple Podcasts to leave your review and I will be oh-so grateful. Plus we are adding amazing episodes to the show and when you subscribe you won't miss a beat.
Interested in working with Amanda or learning more about her programs?  Click here to book a time to chat.