In this episode, I share the amazing journey of my client Amber Frauenholtz and how she's building her dream coaching business as a nutritional therapy practitioner. 
After her own struggles in her postpartum journey, she felt highly inspired to begin supporting mamas to escape burnout and feel good after having babies.  In the episode, we talk about why her success has grown wildly since our coaching journey began, how she overcame imposter thoughts to take action, and why her approach to supporting women is unique and powerful. 
If you want to be a better coach and grow your profit along the way, join the Best Damn Coach community.  Learn more here!
This week's conversation was so exciting to me!  In just under 6 months, this amazing client not only met but SURPASSED her revenue goal!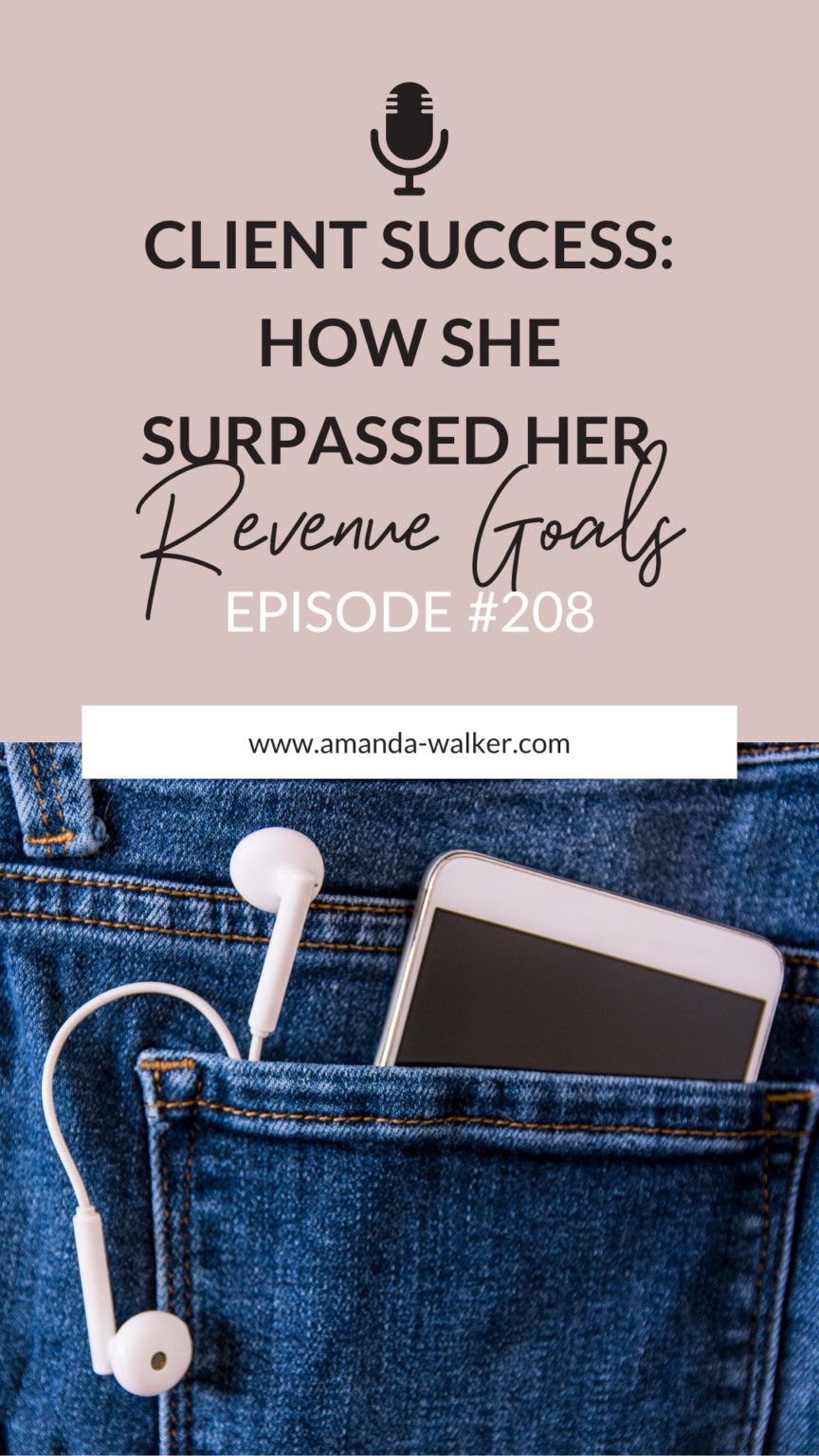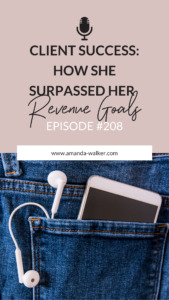 Ah-mazing!
She shares what coaching has done to help her achieve this and offers advice for other women looking to up-level and achieve all their revenue goals.
If you have been working on your revenue goals, you don't want to miss this episode!
You can learn more about Amber on her website here.
Click here to listen to the full episode.
If this resonates with you and you want to improve your own skills as a coach, I want to offer you access to our new, premier coaching program called Best Damn Coach, which is now open for enrollment.  Learn more here.
Thank you for being on this journey with me.  I am so honored you choose to listen every week!
Additionally, I'd love for you to rate and review the podcast if you have a few minutes.  You can click here to get to Apple Podcasts to leave your review and I will be oh-so grateful. Plus we are adding amazing episodes to the show and when you subscribe you won't miss a beat.
Interested in working with Amanda or learning more about her programs?  Click here to book a time to chat.