I've noticed that there exists a belief that coaching and religion do not support each other and/or aren't collaborative in nature.
From my perspective, this could not be further from the truth.  I decided to invite a guest on the show to dive deeper into this discussion who is heavily rooted in her faith and uses it directly inside her coaching. This week's guest Jody Moore is an active member of The Church of Jesus Christ of Latter-day Saints. She felt guilty for not loving the role of being a mother and wife and turned to life coaching for help. The transformation she experienced not only helped her at work and at home, but it also strengthened her testimony of Christ leading her to dive into learning the tools of coaching and to leave her position as a corporate leadership coach to launch her own coaching practice. 
Best Damn Coach is open for enrollment and we are offering a powerful BONUS this new year.  Join now and receive a 1:1 Strategy session with Amanda to review your entire business strategy for 2023.
Learn more about the Best Damn Coach Community here: www.amanda-walker.com/best-damn-coach/
After having her first two kids, Jody Moore struggled with work/life balance, embracing motherhood, and liking herself. Jody is certified through The Life Coach School and completed Master Coach Certification in 2018. Today Jody has helped tens of thousands of people through her top-rated podcast Better Than Happy as well as her coaching membership program Be Bold. She has 4 children ages 6 – 16 and resides in Spokane, Washington with them, her husband, and their French bulldog Finn and cat Oscar.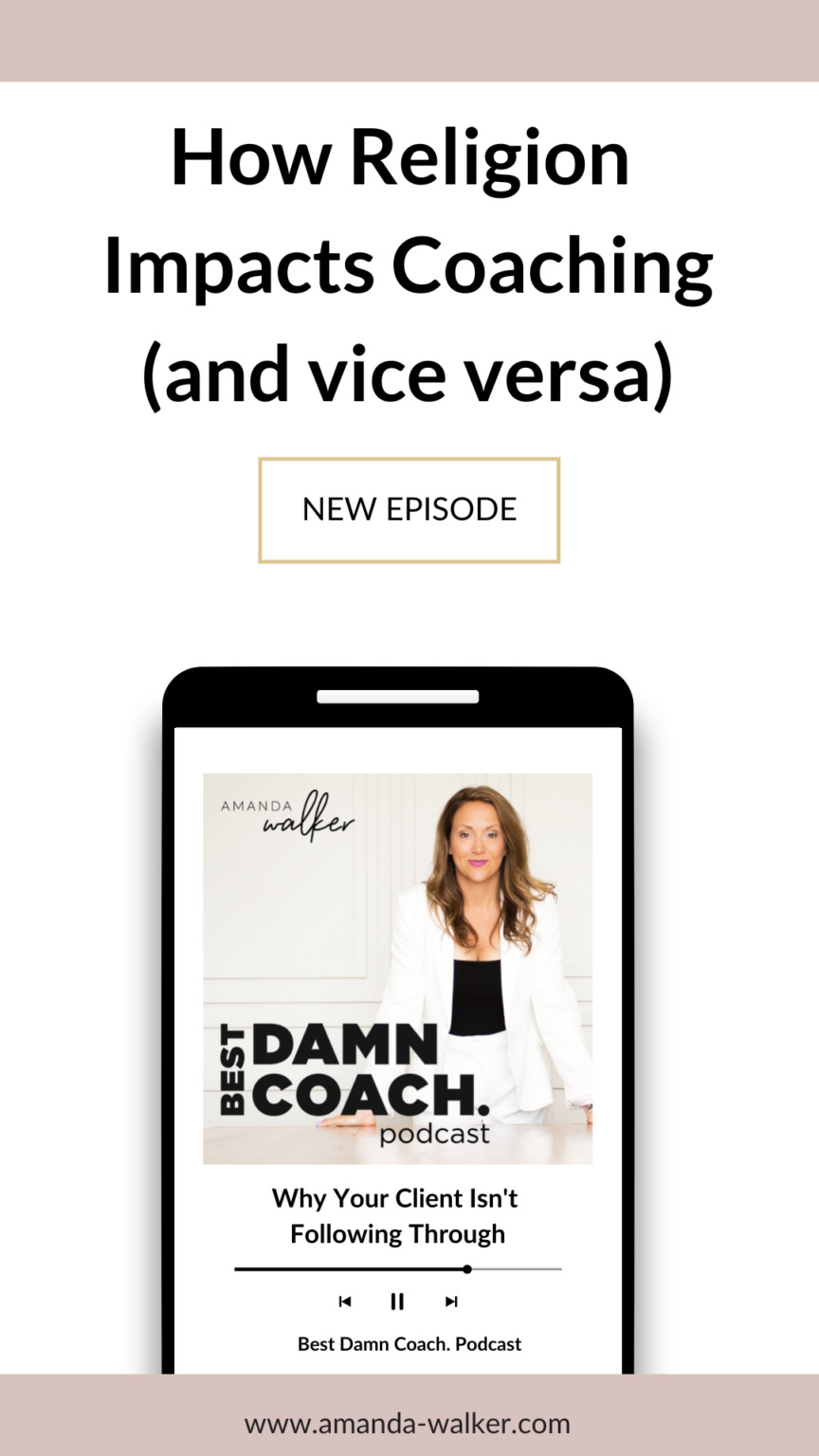 In this episode, Jody and I talk about getting clarity on who you want to serve. There is a lot of fear of rejection in gaining that clarity, but Jody has found that, so we discuss her journey toward that.
Can we talk about religion and coaching?
There is sometimes a model operating that believes these two worlds can't come together. Why is that? 
Jody beautifully talks about how she has made it work for her, aligning her personal values with her coaching practice.
We also break down the 3 legged stool of "success" as a coach.  These 3 legs are:
Your clients are succeeding.

Your business is getting what it needs (revenue).

You have the life you want (income + time +balance).
If all 3 aren't balanced, the stool falls over and you are not successful the way you'll want to be. 
If this episode resonated with you, I'd love to hear about it! Be sure to leave a comment and let me know!
You can also learn more about Jody here: www.jodymoore.com/ and also at jodysfreetraining.com
Click here to listen to the full episode.
Thank you for being on this journey with me.  I am so honored you choose to listen every week!
Additionally, I'd love for you to rate and review the podcast if you have a few minutes.  You can click here to get to Apple Podcasts to leave your review and I will be oh-so grateful. Plus we are adding amazing episodes to the show and when you subscribe you won't miss a beat.
Interested in working with Amanda or learning more about her programs?  Click here to book a time to chat.