This week I am interviewing one of my amazing clients who grew her business from scratch making ZERO a month to hitting her dream revenue goal in less than 5 months. 
Allison Roberts is an Athletic Recruiting Coach who educates and mentors student-athletes and their families through the recruiting process to help them sign with their dream college. Since stepping back into coaching youth and collegiate sports, she was shocked at how little education on the recruiting process was readily available to student-athletes and their families, so she decided to do something about it! We talked about overcoming fear and just doing the dang thing, how to balance a new business as a mom of 4, and some of her biggest learnings through our coaching.
I would love to help you create your dream online business in 2023 as well.  Grab a spot on my calendar so we can chat and I can learn more about where you are now and where you'd like to go in 2023.
These are my FAVORITE episodes where I get to highlight my amazing clients and all they accomplish.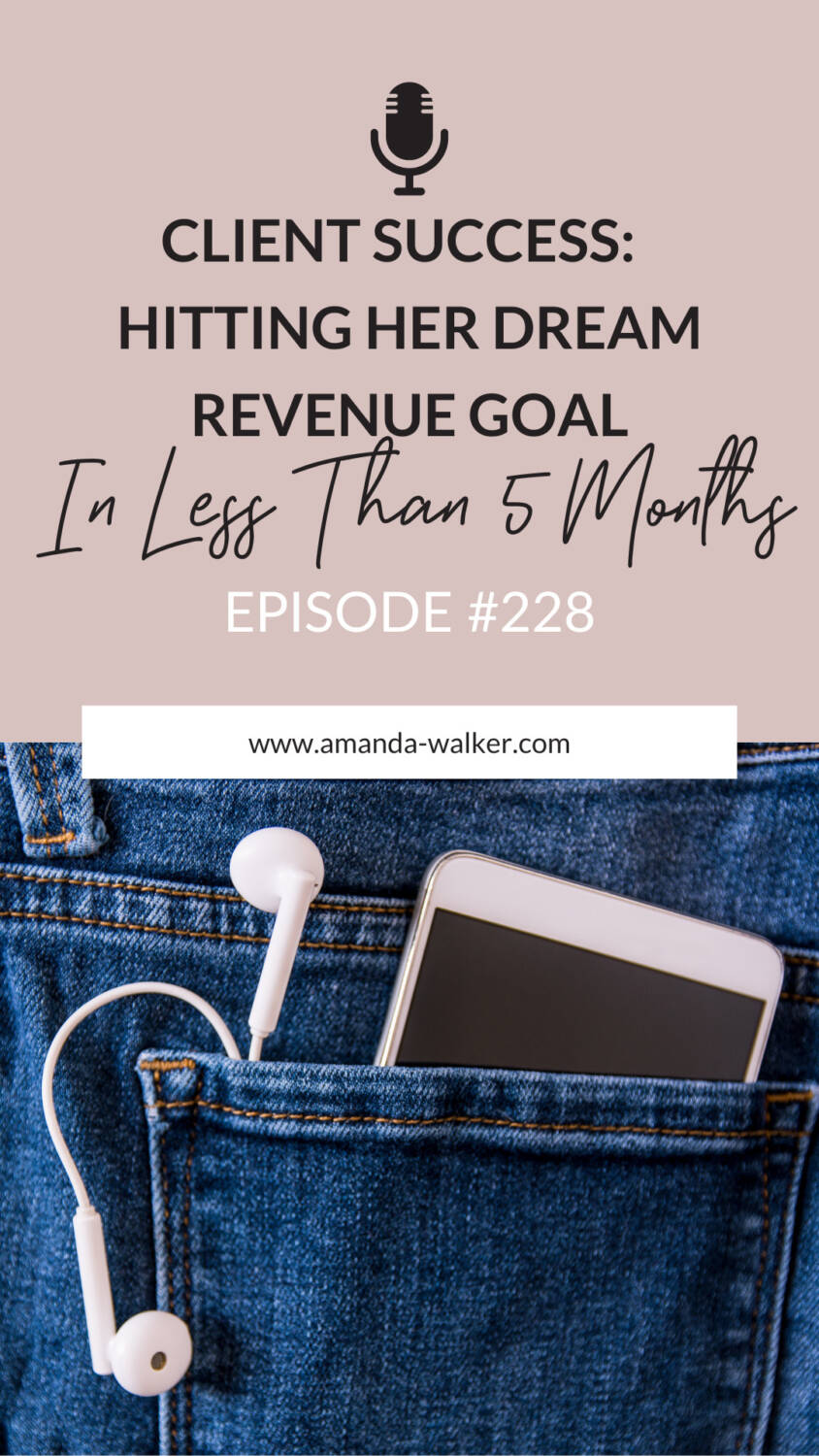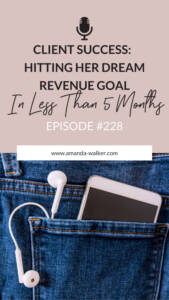 This episode shows the power of overcoming fear to achieve your dreams. Allison shares her story as she worked to hit her dream revenue goal….all in less than 5 months!
Listen in as Allison shares her story and inspires others to do the same!
Click here to listen to the full episode.
Thank you for being on this journey with me.  I am so honored you choose to listen every week!
Additionally, I'd love for you to rate and review the podcast if you have a few minutes.  You can click here to get to Apple Podcasts to leave your review and I will be oh-so grateful. Plus we are adding amazing episodes to the show and when you subscribe you won't miss a beat.
Interested in working with Amanda or learning more about her programs?  Click here to book a time to chat.